The many books I have edited for CWC are not online. However, their website has a nice bio of me. From www.cwc2004.org/m2/m2_s2.php:
Lori has been known to wear many hats and can juggle any number of responsibilities. "It's all about balance!" She can be heard to say as she smiles down at you from her perch atop her stilts. "Add a little magic, a little imagination, a little support and we all find that we can be what we dream and more!" With a wave of her wand the glittering Shamrock fairy continues down the city's parade route, four feet above the crowd.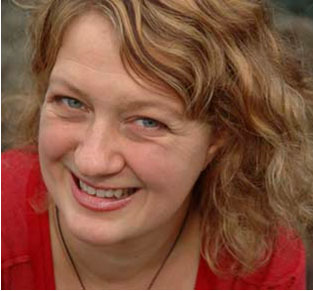 Lori is not only as a stilt-walker and circus 'engineer' but also an accomplished writer and actress. "The Second Sight", a short story for young adults was published in the 2005 edition of "Chameleon Magazine" and "The Junkmobile" was published in 2006. As artist in residence at West Point Grey Community Centre in Vancouver she wrote a book exploring the area's living history and designed a photo and story mural.
She worked on Portrait V2K, the City of Vancouver's Millennium Project gathering and writing stories for "A Hurricane in the Basement", a book celebrating life in Vancouver. Recently she celebrated Kitsilano's 100th birthday by creating a series of public markers celebrating the people and places of the Kits community. Lori celebrates life in many ways as well. She is currently working on some poetry about skateboarders and some picture books, one about Vancouver's Polar Bear Swim and another about a grumpy girl named Gertrude, as well as producing plays in Vancouver and Calgary.
As an actor, Lori has donned red braids to become Anne of Green Gables, has worn a rabbit head for a production of The Velveteen Rabbit and has given children a royal welcome as the Snow Queen in The Lion the Witch and the Wardrobe.
Passionate about combining learning with the arts, Lori founded the Tickle Trunk Players in Vancouver and has been using theatre, storytelling and rhythm to encourage students to make active and creative connections to literature.
Their most recent accomplishment was to perform at the Vancouver International Children's Festival in 2007.
Lori is delighted to be part of the team of engaging and talented young writers at CWC for the third year in a row. She loves looking at things from different perspectives and is enlivened by the opportunities that connecting with teachers and students brings!